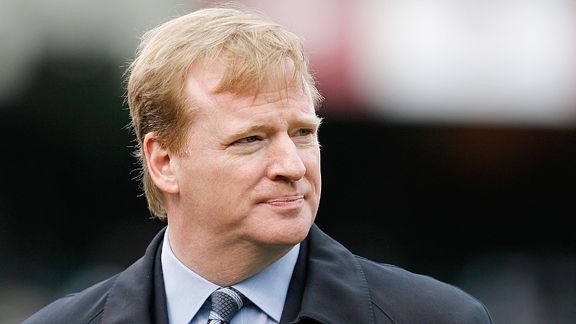 The full NFL schedule will be released later today, but ESPN has already reported one significant development – week 17 will feature only divisional games.
As we've discussed before, the move will hopefully eliminate some meaningless late-season contests where teams play their B team, something which takes away from both the integrity of the playoffs and the fans' enjoyment of the games.
At home, the move means the Green Bay Packers will play either the Detroit Lions, Chicago Bears or Minnesota Vikings in week 17 of the 2010 season. We're going to bet the Packers' week 17 opponent is Minnesota because the NFL schedule makers aren't stupid. A Packers/Vikings game in the final week has the potential for both a game that will decide the division and/or either team's playoff fate and a game that could be a prime time ratings bonanza.
On a grander sense, the move is an attempt by commissioner Roger Goodell to make the end of the NFL season more meaningful. Not only will week 17 feature all divisional games, but the league has also pushed more divisional games to the end of the schedule.
"We actually have 28 divisional games in those last three weeks, as opposed to 15 for the 2009 season, and all 16 of the final Week 17 games will be divisional games," Goodell said.

"We'll see what the impact is as we go through the next season, but we think that's a positive development in keeping the integrity of the game in those late-season games."
The move is certainly a step in the right direction, but it may not be a fix all, which Goodell acknowledged.
"We have a responsibility to our fans to put the highest-quality product out on the field," Goodell said. "If this doesn't have the kind of impact we want, we're going to find three or four other things to try to have the same kind of outcome … but it is a difficult issue."
That's good news for fans and we're glad the NFL is openly addressing the issue.
[ad#totalpackers468x60]