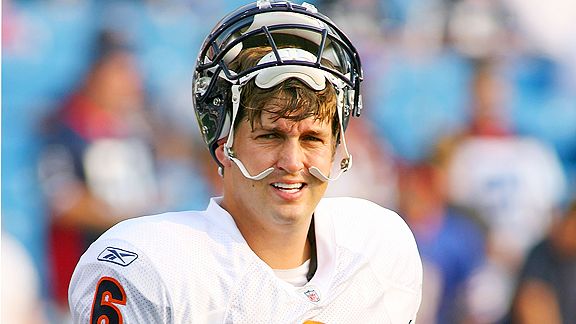 Our favorite wonky blogger at ESPN, Kevin Siefert, posted the leaked 2010 schedule for the Detroit Lions. Why is this interesting for Green Bay Packers fans? Well, we at least know three game dates for the Packers' schedule.
Sunday, Oct. 3 — LIONS at Green Bay
Sunday, Dec. 12 — LIONS at Detroit
Sunday, Jan. 2 — BEARS (location TBD)
Since we know that Week 17 will be slated with divisional games only, we can deduce that the Packers will face Chicago in the last game of the season while Detroit tangles with the Vikings. Since the only thing that Lovie Smith can do right is beat the Packers more often than not, this could be troublesome for Green Bay if they find themselves in a late season playoff or division title race.
Personally, I hate this drawn out process. The NFL is trying capitalize on every event and announcement in order to generate interest and revenue. While many NFL fans and players are eagerly awaiting the schedule, I don't think this is prime time entertainment. Add travel plans to the mix and it just becomes frustrating more than exciting.
**UPDATE**
Add the Giants game to the list:
Dec. 26 vs GIANTS 4:15 PM* (FOX)
All of this remains unofficial until it's released within the hour, but the New York Giants schedule has also been leaked onto the interwebs.
[ad#totalpackers468x60]