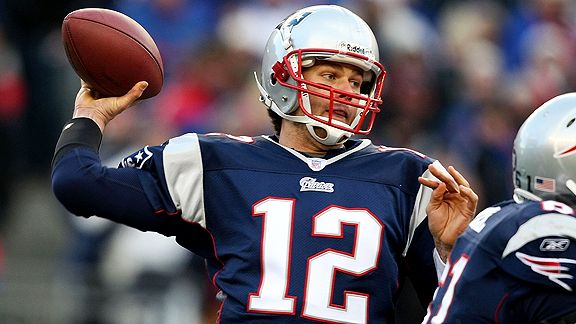 The 2010 Green Bay Packers' schedule is highlighted by one Monday night game and three Sunday night games.
The Packers will face the the Bears in Chicago on Monday, Sept. 27. The Sunday night games are Oct. 24 vs. the Vikings at Lambeau Field, Nov. 7 vs. the Cowboys at Lambeau Field, and Dec. 29 at New England.
The full schedule is as follows. All times are central.
Week 1: Sept. 12 at Philadelphia Eagles (3:15 p.m.)
Week 2: Sept. 19 vs. Buffalo Bills (noon)
Week 3: Sept. 27 at Chicago Bears (7:30 p.m.)
Week 4: Oct. 3 vs Detroit Lions (noon)
Week 5: Oct. 10 at Washington Redskins (noon)
Week 6: Oct. 17 vs. Miami Dolphins (noon)
Week 7: Oct. 24 vs. Minnesota Vikings (7:20 p.m.)
Week 8: Oct. 31 at New York Jets (noon)
Week 9: Nov. 7 vs. Dallas Cowboys (7:20 p.m.)
Week 10: Bye
Week 11: Nov. 21 at Minnesota Vikings (noon)
Week 12: Nov. 28 at Atlanta Falcons (noon)
Week 13: Dec. 5 vs. San Francisco 49ers (noon)
Week 14: Dec. 12 at Detroit Lions (noon)
Week 15: Dec. 19 at New England Patriots (7:20 p.m.)
Week 16: Dec. 26 at New York Giants (3:15 p.m.)
Week 17: Jan. 2 vs. Chicago Bears (noon)
[ad#totalpackers468x60]