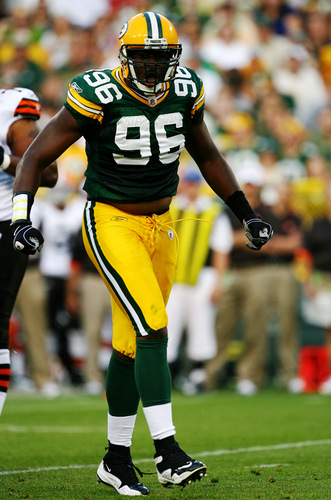 Former Green Bay Packers defensive end Michael Montgomery passed a physical Monday and agreed to terms with the Minnesota Vikings after spending a day visiting with team officials, the Star-Tribune's Judd Zulgad reports.
He is the second free agent of note to join the Vikings this offseason, joining kickoff specialist Rhys Lloyd.
A sixth-round pick by Green Bay out of Texas A&M in 2005, Montgomery was released by the Packers this month. He dealt with injuries in 2009 and also did not work out well in the Packers 3-4 defensive scheme put into place by defensive coordinator Dom Capers.
Montgomery, who is 6-5, 282 pounds, had his best season in 2008, when he recorded 2.5 sacks and 59 tackles in 14 games. He made the only eight starts of his career that season, after Cullen Jenkins went on IR. The Packers thought enough of Montgomery's contribution that they signed him to a two-year contract a year ago.
Montgomery, 26, has five career sacks and will backup at the end positions. He also could slide inside to provide rushing help on passing downs for the Vikings.
[ad#totalpackers468x60]