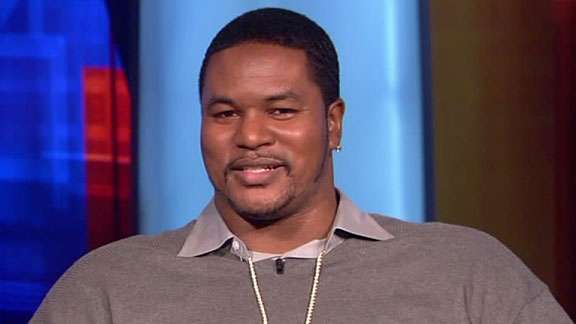 The Minnesota Vikings continued their long history of classy behavior over the weekend when tackle Bryant McKinnie, who had no business being in the game anyway, got kicked off the NFC Pro Bowl squad.
How does one do such a thing? Well, skipping practice and not telling anyone is a good start.
McKinnie blamed his absence on injuries, and said he pulled out of the game for that reason, even though he practiced with the NFC squad early in the week. In reality, it looks like McKinnie was spending a little too much time at the club.
Of course, none of this should come as a surprise. McKinnie was one of the players on the Vikings' infamous Love Boat cruise.
I can just see Daunte Culpepper doing the arm roll now.
Oh, and by the way, the AFC beat the NFC 41-34 in the game.
[ad#totalpackers468x60]