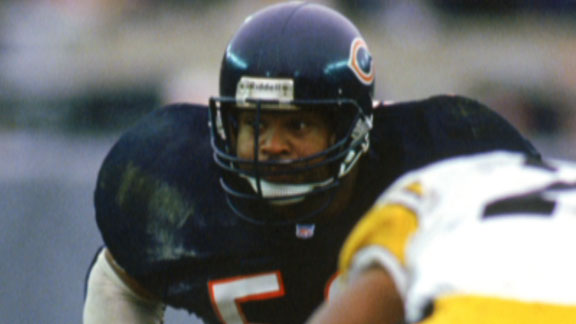 The Green Bay Packers opponent this week, the San Francisco 49ers, have become a reflection of both coach Mike Singletary and the team he played for, the Chicago Bears, in the coach's 13 months on the job.
Singletary has instilled a toughness in the 49ers and, not surprisingly, his team plays much the same way the Bears did in the 80s – run the ball, stop the run. Fortunately for the Packers, the 49ers aren't quite as good as those Bears teams you remember from the 80s.
Although he's no Walter Payton, the 49ers do have a big-play back in Frank Gore. Despite missing two games and all but one play of a third, Gore is 15th in the league in rushing with 551 yards. Gore averages a hearty 5.2 yards per carry, rarely coughs up the ball and will be a challenge for a Packers defense that has played well against the run this season.
While the 49ers defensive numbers are mediocre (18th in the league, 336 yards per game), they don't tell the entire story. The 49ers excel at stopping the run – opposing running backs are averaging a meek 3.3 yards per carry.
Where they come up short is against the pass. The 49ers rank 29th in the league and are giving up an average of 248 yards per game through the air. Part of that problem is the 49ers lack of a pass rush – they have only 17 sacks on the season. Only six teams have fewer.
The Packers match up favorably with the 49ers on paper. The 49ers offense is based on the run, the Packers are good at stopping the run. The 49ers are bad against the pass and the Packers are a pass-based offense.
However, you'd be remiss to dismiss the 49ers. If there's one thing Mike Singletary is familiar with, it's beating the Packers.
[ad#totalpackers468x60]