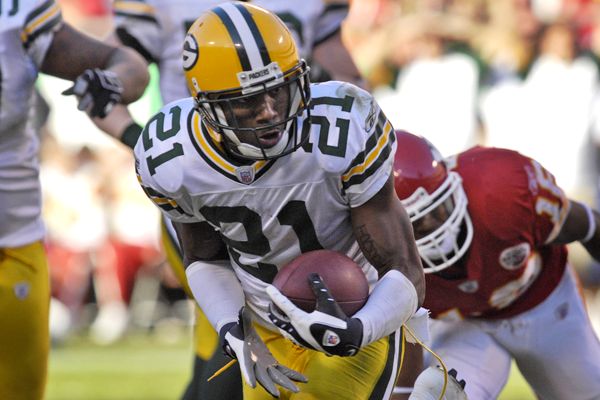 As first reported by Jason Wilde of ESPN Milwaukee, Charles Woodson – or as we like to call him, Chuckles – will be named NFC Defensive Player of the Month, tomorrow.
Woodson is tied for the league lead in interceptions with three, one of which he returned for a touchdown. Woodson also, inexplicably (this will help you understand why I keep bitching about the Green Bay Packers' linebackers), leads the team in tackles with 24.
Woodson has been a monster this year. He's easily the best player on the Packers' defense, and no doubt deserves this honor.
So congrats, Chuckles!
[ad#totalpackers468x60]