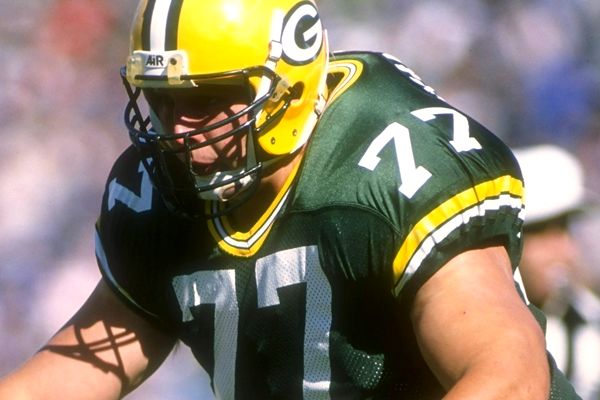 Word came out on Tuesday that the guy the Green Bay Packers drafted with the No. 2 overall pick in the 1989 draft, The Incredible Bulk himself, the man who the Packers thought was better than Barry Sanders – Tony Mandarich – was addicted to alcohol and painkillers during his tenure in Green Bay.
I know what you're thinking – the greatest quarterback to ever step on a football field was also addicted to alcohol and painkillers while playing in Green Bay, so it must be OK.
Well, no. Not when you're an offensive lineman that doesn't want to work out or take steroids.
"I got to the point where it was a struggle to work out three or four times a week because the priority of getting high was above the priority of working out," Mandarich said.
Tremendous, Tony, just tremendous.
Hey, we all know Green Bay can be a pretty depressing place, especially in the winter, but Mandarich signed a rookie contract of $4.4 million over four years without playing a game, and despite being a complete idiot at times, came to Green Bay as a savior.
And then, the 6′ 6″, 315-pounder declared by just about every scout in football the greatest offensive line prospect of all time… took a giant shit, and was released after only three years in Green Bay.
In the interview, Mandarich also mentions that he took steroids while in college at Michigan State, but not in the NFL.
Should have ditched the booze and painkillers for more 'roids, Tony.
[ad#totalpackers468x60]