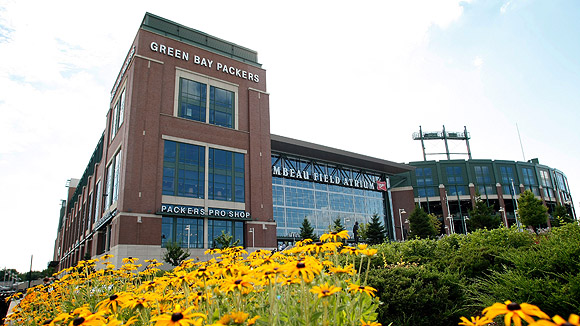 For some time the jokers at ESPN have been running a feature suggesting that the town laying claim to the name "Titletown" is actually up for debate.
There were actually a list of nominees for the moniker.
Let's get this straight, assholes, there is only one city on the face of this planet know as Titletown, and that city is Green Bay, Wisconsin. That you would even put it to a vote reeks of ignorance, decreasing viewership and ad dollars. It's akin to debating which city is called The Big Apple.
While our home city may not be metropolitan, cultured, or have nice restaurants, an abundance of good-looking people, or an art scene, it does have two things:
1. The Green Bay Packers – winners of the first two Super Bowls, and 12 league championships overall, which earned Green Bay the name Titletown.
2. The best goddam fans that any sports team could be lucky enough to have.
So, from all of us Packers fans, I'd just like to say, fuck you, ESPN. Fuck you.
Any Packers fan who would like to take place in this farce, can cast their vote here. I, however, have decided to get my sports information from a more informed source in the future, i.e. not ESPN.
[ad#totalpackers468x60]