Tennessee Titans
The Tennessee Titans must think they got a real steal by claiming former Green Bay Packers inside linebacker Nate Palmer. We've got some reality for them.
The Tennessee Titans put single-game tickets on sale this morning and there was one guy in line. That guy was sleeping. Here's the awesome video.
The Green Bay Packers demolished the Tennessee Titans on Sunday. Here are five more thoughts, including A.J. Hawk's one good game, the emergence of Mike Neal and the Queens.
The Green Bay Packers turned in their most complete effort of the season, a dominating 55-7 win over the Tennessee Titans. It wasn't all rosy, but most of it was.
The Green Bay Packers went into Nashville last night and largely stunk up the joint, getting drubbed by the Tennessee Titans, 27-13. The No. 1 offense played only one series, and the No. 1 defense did about the same, although linebackers Nick Barnett, Clay Matthews and Jeremy Thompson – all of whom saw their first […]
This was one of the Green Bay Packers' more disappointing losses of the year, in part because the Packers actually played well for most of the game. The lines held their own on both sides of the ball against the normally dominant Tennessee Titans' lines. In the end, the Packers were overwhelmed when it counted most. When […]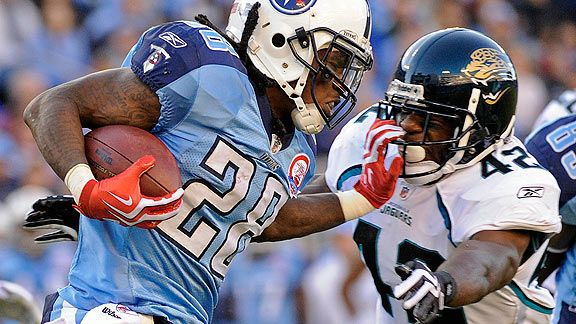 Enough with the Brett Favre bullshit. I am exhausted and I'm letting it go. Let's talk about more important things, like next week's Green Bay Packers' opponent, the Tennessee Titans, who face the Indianapolis Colts on Monday Night Football. The Titans are 6-0 going into a home game against a pretty average (and one the […]