Posts tagged
Tony Gonzalez
Well, the Tony Gonzalez mystery has been solved. It wasn't Morgan Burnett who told Gonzalez he wasn't shit. It was Jarrett Bush, who did it. He also shut him down.
We're pretty sure he's got his Green Bay Packers mixed up, but former Atlanta Falcons tight end Tony Gonzalez insists Morgan Burnett was hurling insults at him during a game.
Not everyone believes Green Bay Packers tight end and pending free agent Jermichael Finley is among the top 10 tight ends in football. We take a look at where Finley stacks up with the league's best.
Funny Or Die gives us Field of Dreams 2, where one of the kids from Twilight (Taylor Lautner) saves the NFL season… kind of. Also look for Ray Lewis, Tony Gonzalez, Marshall Faulk and Ray Liotta as Roger Goodell, among others. (Via Cheesehead TV)
Nine, according to ESPN. ESPN released their tight end power rankings this week and Green Bay Packers tight end Jermichael Finley finished 10th. The Dallas Cowboys' Jason Witten and the San Diego Chargers' Antonio Gates were far and away the No. 1 and 2 tight ends in the rankings. While Finley's ranking isn't all that […]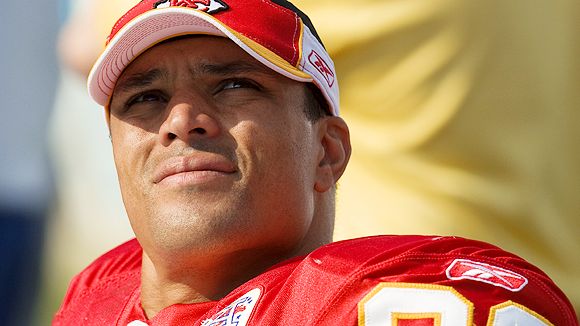 Many things have gone down in Packerland over the past 24 hours, none more notable than the Green Bay Packers failure to land TE Tony Gonzalez from the Kansas City Chiefs before the NFL trade deadline, yesterday. According to the Journal Sentinel, master of disaster Ted Thompson offered Kansas City a 3rd-round choice for the […]