Posts tagged
Tom Brady
Here's a look around the NFL after six weeks. Let us know what you think. Making statements San Francisco 49ers We called the Niners surprising last week, but we'll call them legit this week. Jim Harbaugh's team went into Detroit and took care of the Lions. They're 5-1 and their victory in week six proved […]
A look at what's going on around the NFL after five weeks, including the surprises, top 10 teams, top five players, who's #winning and who's #losing. Feel free to chime in.
The ESPYs are a joke, but the award show gives athletes an excuse to dress up. The Green Bay Packers were well represented and Aaron Rodgers took home best NFL player. Check the gallery.
Green Bay Packers quarterback Aaron Rodgers finished fourth in EPSN's top NFL players power rankings. New England Patriots quarterback Tom Brady easily took top honors with six first-place votes and 78 total points. The Indianapolis Colts' Peyton Manning was second, followed by the New Orleans Saints' Drew Brees.
Predictable? Yes. Correct? Not even close. The New England Patriots' Tom Brady finished first in ESPN's quarterback power rankings. While it's hard to argue with the reigning NFL MVP and a three-time Super Bowl champion taking the top spot, it's pretty easy to argue with the other two guys who finished ahead of the Green Bay Packers' Aaron Rodgers
Guest Post
Seven Green Bay Packers made CBSSports.com senior writer Pete Prisco's top 100 NFL players of 2011 list. The top-ranked Packer should come as no surprise. QB Aaron Rodgers came in at No. 6 overall — behind Texans wideout Andre Johnson, Raiders cornerback Nmandi Asomugha, Cowboys linebacker DeMarcus Ware and (puke) quarterbacks Tom Brady and Peyton […]
Green Bay Packers outside linebacker Clay Matthews has been named defensive MVP by the Professional Football Writers of America and Pro Football Weekly. The two organizations worked together to choose All-NFL and All-Rookie teams, as well as select MVPs, coach of the year, etc. The Associated Press hands out the official NFL Defensive Player of […]
While everyone in the great state of Wisconsin is concerned about Green Bay Packers quarterback Aaron Rodgers and his availability for Sunday's game after suffering his second concussion of the season, his status will be up in the air as he undergoes tests throughout the week. The injury news isn't getting any better for the […]
Green Bay Packers defensive end Cullen Jenkins didn't play a snap on Sunday. In fact, he didn't attend a single practice in the past week. Jenkins has been staying off his injured calf, which he re-injured against San Francisco. The injury is likely to cost Jenkins another week and might end his season. "You can't […]
It would be a lot easier to make this argument if the Green Bay Packers had beaten the Atlanta Falcons on Sunday, but it's nonetheless time Aaron Rodgers entered the MVP conversation. Rodgers has been nothing short of spectacular over the Packers' last three games. In fact, he's carried a Packers offense that has little-to-no […]
The idea of expanding the NFL's regular season to 18 games, and reducing the preseason to two, is rapidly gaining steam among NFL owners. While the idea hasn't caught on nearly as well with the players, the NFL and the player's union met for the first time on Wednesday to discuss the possibility, which is […]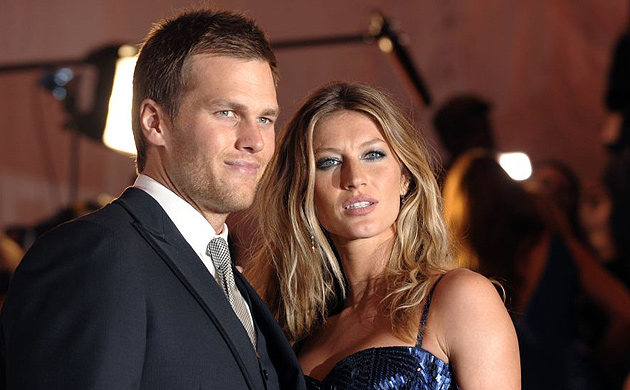 Remember when your pro sports heroes were good, wholesome, family-oriented men who threw touchdown passes during the season and posed for photos with their wife, kids and dog on the family ranch in the offseason? Well, those days are gone. Now, your heroes are more like, well… me. And I've never set a good example […]
I about crapped right in my pants when I read this headline from the Chicago Tribune. You ready for this? "Is Jay Cutler the second coming of Tom Brady?" That's a real headline. Seriously. My sides hurt from laughing. Anyway, in this brilliant article Rick Morrissey deftly explains why Cutler, the Chicago Bears savior, may […]
Personally, I think the NFL blogosphere needs more paranoid conspiracy theories and superstition. With this article, TotalPackers.com will try to do just that – I will examine a fascinating chain reaction of retarded events that may culminate in the Chicago Bears becoming relevant once again, much to the chagrin of my beloved Green Bay Packers. […]