Posts tagged
Sterling Sharpe
The PGA Championship is being held in Wisconsin this year, so naturally, they rounded up a bunch of former Green Bay Packers to promote the event. Check out Brett Favre, Sterling Sharpe and Charles Woodson.
The Green Bay Packers probably lead the NFL in neck injuries. Here are the players they've lost, how they got hurt and what ultimately happened to them.
The Detroit Lions are awful. Well, maybe not so much this year, but normally. We dug out some classic Packers-Lions footage because why the hell not?
Green Bay Packers quarterback Aaron Rodgers and linebacker A.J. Hawk are golfing with celebs again this weekend. They're taking part in the American Century Championship in Lake Tahoe.
Miami Dolphins wide receiver Brandon Marshall has taken issue with comments made by former Green Bay Packers receiver Sterling Sharpe and NFL Network analyst Mike Mayock. Both analysts called Marshall's effort into question when reviewing the Dolphins loss to the New York Jets, last week. Not surprisingly, the mercurial Marshall lashed out, targeting Sharpe specifically. […]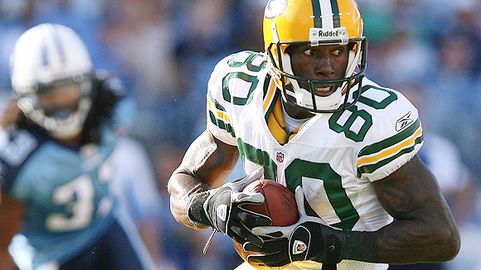 We haven't seen a psychic, but it doesn't take much to know that Green Bay Packers' history will be made when the Packers face the Detroit Lions on Sunday. Donald Driver needs one catch to surpass Sterling Sharpe as the Green Bay Packers all-time leader in receptions. The last time Driver didn't catch a pass […]
This is a blast from the past, and you'll have to bear with me for a moment. Former Green Bay Packers' backup quarterback Blair Kiel and his general stupidity were in the news recently. Our man Blair, who played quarterback for the Packers from 1988 to 1991, is a belligerent drunk. According to sources, Kiel […]
In this installment of Packers Weekend Video, we bring you a little something from, well, Nike. There was an extended period in the late 80s and early 90s when Sterling Sharpe was really the Green Bay Packers only good player. And when I say good, I mean one of the best players in football. Sharpe […]