Posts tagged
Ron Wolf
With his Hall of Fame induction imminent, Packer fans are wondering- When does Ron Wolf get a road named after him? Well, that time may be approaching.
Ted Thompson doesn't have the greatest reputation for picking in the first round of the draft. However, he compares pretty well to a certain Hall of Famer.
Former Green Bay Packers general manager Ron Wolf has been elected to the Pro Football Hall of Fame. Wolf made it in the contributor category. A more-deserving guy we cannot think of.
Former Green Bay Packers general manager Ron Wolf is a finalist for the Pro Football Hall of Fame and deservedly so. Wolf was chosen for the contributors category.
Since the Green Bay Packers won't be signing anyone of note during this free agency period, we decided to look at their all-time best free agent signings to cheer you up.
We represented at the Green Bay Packers Hall of Fame Induction Banquet, where coach Mike Holmgren took his place among the Packers elite. Here's a look at how it went down.
Former Green Bay Packers general manager Ron Wolf says Brett Favre is the greatest Packer of all time. We respectfully disagree. Here's who ranks ahead of him.
Ahman Green, the Green Bay Packers all-time leading rusher, was signed to a one-day contract so he could retire as a Packer. Green announced his retirement Thursday evening.
Guest Post
The weather man was wrong. It's sunny and 85 degrees about an hour before practice. Quick observations: – There is a lot of talk here in Green Bay on the Brett Favre retirement. My thoughts — he stays retired until September 9th when, while mowing the lawn, he decides to drive the lawnmower to the […]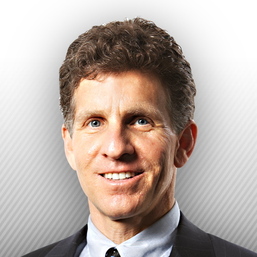 You know, some of us used to be "real" journalists here at Total Packers, so we thought we'd drag those skills out of the closet and do an actual interview for once. We were lucky enough to track down National Football Post president – and former Green Bay Packers' vice president – Andrew Brandt. Brandt […]
Yes, it's true. Now you, Green Bay Packers fan, can finally wear something that captures the essence of this very site. Take a look. Photos are linked. These come in men's and women's, all sizes and you can choose colors. Visit the store, here.
In tribute to Super Bowl week, which I really haven't gotten into the spirit of yet, I thought we should pay homage to our last Super Bowl winner – the 1996 Green Bay Packers. These were the days of men – when the Packers third receiver was Andre Rison, their second tight end was Keith […]