Posts tagged
Kyle Orton
The Detroit Lions blew a 14-0 lead to lose to the Buffalo Bills on Sunday. Great moment for both Jim Schwartz and Neck Beard, who celebrated in style.
The madness continues! Day two of free agency is just as stupid as day one, if not more so. We've got some news on the Green Bay Packers free agents, along with the important moves from around the league. Hey, the Minnesota Vikings killed it today.
The Denver Broncos released quarterback Kyle Orton and he may be the answer to the question: who will replace the injured Jay Cutler in Chicago? Here's why it makes sense and why it still might not happen.
Guest Post
A big question heading into the second half of the Green Bay Packers' season is second year starting quarterback Aaron Rodgers and whether he can help reverse the team's fortunes and make the Packers – now in second place in the NFC North at 4-4 – a playoff contender again. Rodgers is having a great […]
Personally, I think the NFL blogosphere needs more paranoid conspiracy theories and superstition. With this article, TotalPackers.com will try to do just that – I will examine a fascinating chain reaction of retarded events that may culminate in the Chicago Bears becoming relevant once again, much to the chagrin of my beloved Green Bay Packers. […]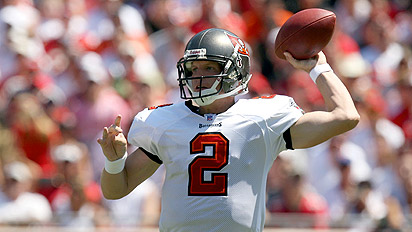 The free agency rumor mill has started spinning and while most of the speculation will revolve around guys like Albert Haynesworth and Julius Peppers, an interesting item came out of Chicago today. While he will never be confused with his father, Phil, it appears that the Chicago Bears are interested in quarterback Chris Simms, and […]