Posts tagged
Kabeer Gbaja-Biamila
Republican presidential candidate Ted Cruz really upped the ante with Green Bay Packers fans. He brought out all-time sack leader Kabeer Gbaja-Biamila.
The Green Bay Packers Hall of Fame will have three new inductees in 2013 — all-time sack leader Kabeer Gbaja-Biamila, kicker Chris Jacke and former team president Emil Fischer.
Former Green Bay Packers defensive end Kabeer Gbaja-Biamila threw his weight — whatever that's worth — behind Republican presidential candidate Rick Santorum. Here's his endorsement and what we think about it.
Kabeer Gbaja-Biamila, former Green Bay Packers defensive end, sacked a lot of quarterbacks in his day. He won't be sacking any Wisconsin politicians, though… yet. It was news to us, but there was speculation Gbaja-Biamila might run for the Wisconsin Senate in the event State Sen. Dave Hansen (D-Green Bay) were to face a recall this summer. […]
There's speculation Johnny Jolly's second arrest for codeine possession, which put his NFL career in serious jeopardy, will force the Green Bay Packers to reevaluate re-signing defensive end Cullen Jenkins. Jenkins, who had seven sacks in 11 games in 2010, will be one of the most sought-after defensive free agents whenever free agency begins.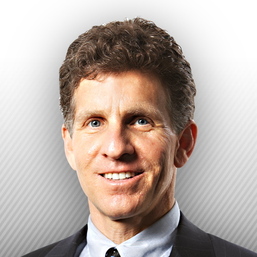 You know, some of us used to be "real" journalists here at Total Packers, so we thought we'd drag those skills out of the closet and do an actual interview for once. We were lucky enough to track down National Football Post president – and former Green Bay Packers' vice president – Andrew Brandt. Brandt […]
Word on the street is that the Green Bay Packers have inquired with the Miami Dolphins about the availability of DE Jason Taylor. This isn't really surprising. In fact, the Journal Sentinel reports that the Packers inquired about him before the draft. … the Packers inquired in passing about what the Dolphins wanted for Taylor […]