Posts tagged
John Schneider
Seattle Seahawks general manager John Schneider says the Green Bay Packers aren't getting the right kind of players. Who's fault is that? Has to be Ted Thompson's.
John Schneider is the Seattle Seahawks general manager, but he has a lot of ties to Green Bay. Speculation has begun that he'll one day take over for Ted Thompson.
The contrast between how Green Bay Packers general manager Ted Thompson and Seattle Seahawks GM John Schneider build a roster is stark. One team is regressing while the other is ascending. We break it down.
Seattle Seahawks general manager John Schneider used to be one of Ted Thompson's boys. Well, Ted probably never pictured a scene like this one.
The Green Bay Packers have some personnel issues, mostly because they haven't drafted well. So, was Ted Thompson's success the product of his personnel execs?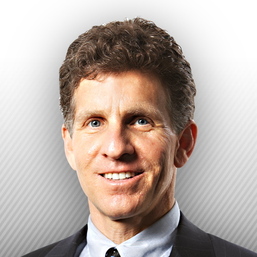 You know, some of us used to be "real" journalists here at Total Packers, so we thought we'd drag those skills out of the closet and do an actual interview for once. We were lucky enough to track down National Football Post president – and former Green Bay Packers' vice president – Andrew Brandt. Brandt […]
The Green Bay Packers lost someone on Tuesday and the offseason hasn't really even begun. Director of football operations John Schneider is leaving the team to take over as the Seattle Seahawks general manager. What does that mean for the Packers? Well, not a whole lot. Schneider was responsible for scouting, hiring coaches and working […]