Posts tagged
Chris Canty
The Green Bay Packers kicked the tires on defensive end Chris Canty earlier this offseason and then didn't offer him a contract. He signed with Baltimore, where he's been "dominant."
The Green Bay Packers will not be landing defensive end Chris Canty. He signed with the Baltimore Ravens for cheap after the Packers failed to offer him a deal of any amount. You'll love this.
The Green Bay Packers had free agent defensive end Chris Canty in for a visit on Thursday and then sent him on his way, so another team can sign him while they hem and haw about what to do.
The Green Bay Packers tried to sign Chris Canty when he was a free agent and failed. It looks like they're still interested in the defensive lineman, who was recently cut by the Giants.
Make no mistake about it, the Green Bay Packers are in the cornerback market. Al Harris is rehabilitating a major knee injury and behind Charles Woodson and Tramon Williams, who ended the season as the starters, the Packers are thin. There has been speculation the Packers might be interested in acquiring San Diego's Antonio Cromartie, […]
Let's hope our new safety has learned his lesson. It's true. After the wild and wacky first weekend of free agency and all the money that was thrown around, I needed a break. Besides that, after the first weekend, there wasn't a lot of movement. As we chronicled, the Packers lost out on Chris Canty […]
Update: Chris Canty has signed with the New York Giants, who now have 42 defensive lineman. And while it was exciting that the Green Bay Packers were talked about on the first weekend of free agency, the guys at Acme Packing Company got it right — Canty wasn't worth it. The Green Bay Packers lost one […]
The Green Bay Packers didn't make a peep on day two of the free agency signing period and appear to be content waiting around for now, while trying to secure a visit from Dallas Cowboys defensive end, Chris Canty. Several players signed contracts today, and the most interesting news out of Green Bay was that […]
Who is this guy? Read on. Being that we are totally anal about everything Green Bay Packers here at Total Packers (hence the name Total Packers, I guess), we have been keeping a close eye on all the free agent developments since the league's business year began last night. And… It's been a whirlwind first […]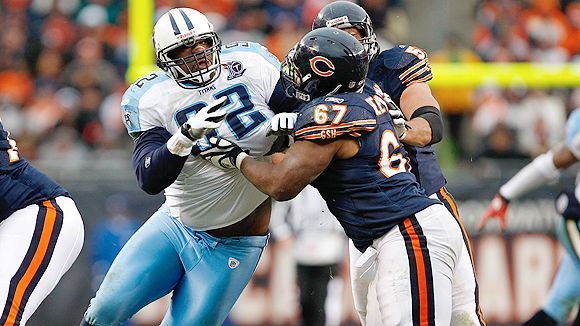 Previously, we looked at the Green Bay Packers free agents, the most notable of which is Mark Tauscher. Now it's time to get down to business, and look at which free agents the Packers can steal from other teams. Free agency begins today at 11 p.m. CST, and according to the Green Bay Press Gazette, […]