NFL Scouting Combine
Three-year-old Grace Trautner, our new favorite Green Bay Packers fan, likes to run the drills the players do at the NFL scouting combine. You can see how she did in this video.
The NFL Scouting Combine begins this week. To get you prepared, we've got several members of the Green Bay Packers looking dumb during their trip to the combine. The shots actually reveal a lot.
The NFL scouting combine is over will end on Tuesday. Much to my chagrin, I thought it ended yesterday. So, we'll give you this hot beef injection of Green Bay Packers' combine-related news 2010! from the weekend. Let's start with Bruce Campbell, the left tackle prospect from Maryland who blew the field away in several […]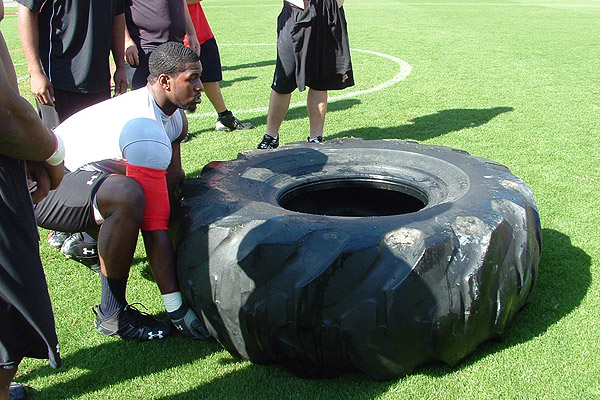 There are all kinds of totally awesome stories coming out of the NFL scouting combine, so let's get right to it. Maryland offensive tackle Bruce Campbell, who we suggested might be available when the Green Bay Packers pick at No. 23, is tearing it up. Campbell ran a 4.85 40-yard dash, which is pretty damn […]
Yes, the NFL's annual poking and prodding festival known as the scouting combine started this week. And yes, there is some "news" coming out of it. And yes, I'll get to that. However, let me first state this: I put little stock in the combine. Here's what college prospects do there: they meet with teams […]