Lovie Smith
Some people were surprised the Chicago Bears fired Lovie Smith. Those people do not reside in the state of Illinois, a disparity of opinion that amuses us.
After Chicago Bears coach Lovie Smith led his team to the NFC North title and NFC Championship game last season, I began to develop some respect for him. Since then, he's done nothing but prove my initial feeling about him correct. He's a complete idiot.
The Chicago Bears have given coach Lovie Smith a two-year contract extension.
Smith, who was entering the final year of a four-year contract, made $5.5 million under his old deal, making him one of the highest-paid coaches in the NFL. Assuming he didn't take a pay cut, Smith makes slightly more than Green Bay Packers coach Mike McCarthy, who recently signed an extension paying him an average of $5 million a year.
Well, maybe not no one – Chicago Bears' coach Lovie Smith probably still wants to coach there, but he hasn't exactly been given a recipe that's likely to result in success. After firing half of his staff, simply because the Bears' organization was too cheap to do what they really wanted to do and fire […]
Guest Post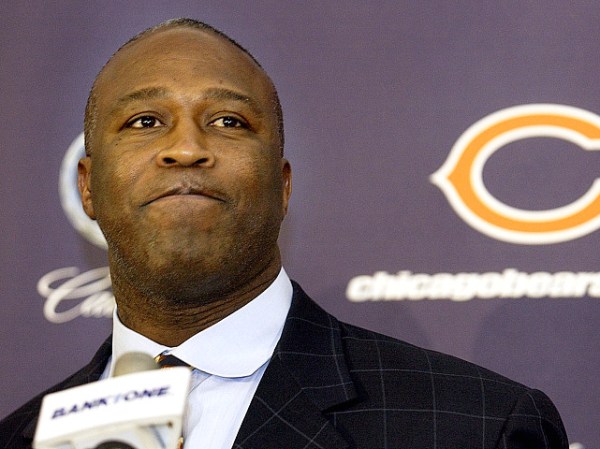 Ah, how the mighty have fallen. Picked by some in the preseason to win the Super Bowl, the Chicago Bears instead struggled to a 7-9 record and failed to make the playoffs for the third season in a row. In response, the team took out a full-page ad in two of Chicago's papers Monday apologizing […]