Jacksonville Jaguars
Here's a look back at the Green Bay Packers 24-15 win over the Jacksonville Jaguars, including the complete lack of passion and the underwhelming offensive line.
The Green Bay Packers beat the Jacksonville Jaguars 24-15 with a completely uninspired performance on Sunday. Here's where we point fingers.
The Green Bay Packers and Jacksonville Jaguars — here's what to watch for, including a Jarrett Boykin sighting, a big game by Alex Green and a blowout.
Numb. That about sums up how I feel about the Green Bay Packers after their 20-16 loss to the Jacksonville Jaguars yesterday. Pretty much every aspect of the game was ugly. The overwhelming feeling that the Packers have been in this situation before, that they wouldn't come through on a particular play, and that this […]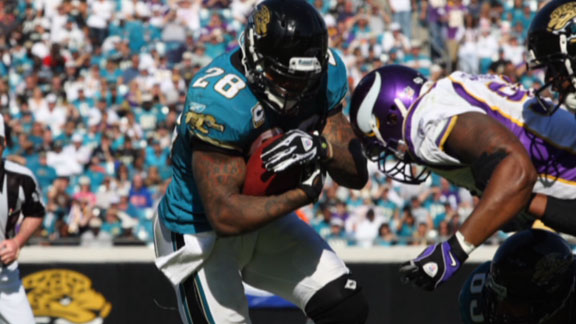 Going into this weekend's game with the equally bad and underachieving Jacksonville Jaguars, the Green Bay Packers will have one less thing to worry about, as Jacksonville running back Fred Taylor was put on IR Thursday. This effectively shoots Steffen's prediction that Taylor would run for a 100 yards against the Packers… right… in… the… […]
Is the Green Bay Packers' season in a freefall – or will the team finish strong, setting up a championship run next season? Based on the ineptitude on display over the last few weeks, I'd have to lean towards the former. Green Bay's defense has been especially bad against the run in recent weeks and […]