Green Bay
Green Bay isn't the first place you'd want to move to, but playing football, that's a different story. Right? Not really. Some guys still don't want to play in Green Bay.
There's finally something in Green Bay that screams "this is Titletown, bitches!" It's the word on a smokestack, courtesy of Titletown Brewing Co.
The NFL is talking about moving the NFL Draft from New York City again and Green Bay mayor Jim Schmitt wants you to know he's all over it.
It snowed in Green Bay on Wednesday, which we didn't find out until late in day. It's April. What the hell? At least some Green Bay Packers joined in your misery.
Complex gives us a fairly comprehensive look at the NFL groupie scene, including the realization that Green Bay has the ugliest groupies in the league. Fear not! There is a silver lining, though.
Green Bay Packers president Mark Murphy did a bit a grandstanding in the media about how Lambeau Field would be the perfect place to host the inaugural Big Ten title game in 2011, and formally threw the venerable stadium into the mix as a potential site, several weeks ago. Well, the Big Ten didn't give […]
NFL commissioner Roger Goodell didn't come right out and say it, but he gave a strong indication there will be no Super Bowl coming to Green Bay unless the city undergoes a dramatic growth spurt and/or transformation. "It's not about weather as much as it is infrastructure," Goodell said at the Packers annual shareholders meeting. […]
The Green Bay Packers have been buying land surrounding Lambeau Field in hopes of developing a sports and entertainment complex and thus, an additional revenue stream, similar to those at Cowboys Stadium in Dallas and Gillette Stadium in Foxboro, Mass. The team has acquired 28 acres near Lambeau Field in the past five years at […]
When New York/New Jersey was awarded the 2014 Super Bowl on Tuesday, we suggested it would open the door for the NFL to put the game in other cold-weather cities — cities like Green Bay. Green Bay Packers' president Mark Murphy said he's intrigued by the possibility, but cited some of the same potential problems […]
New York, or in reality, New Jersey was awarded the 2014 Super Bowl. The game will be played at the New Meadowlands Stadium, a $1.6 billion facility in East Rutherford, N.J., which is the first non-domed, cold weather venue to host the big game. It took four rounds of votes by NFL owners at the […]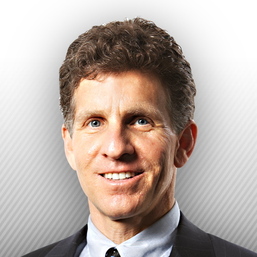 You know, some of us used to be "real" journalists here at Total Packers, so we thought we'd drag those skills out of the closet and do an actual interview for once. We were lucky enough to track down National Football Post president – and former Green Bay Packers' vice president – Andrew Brandt. Brandt […]
Guest Post
Add Ravens running back Ray Rice to the growing list of NFL players who don't want to play in Green Bay. We're also adding him to our top five list of douchebags in the NFL. Rice, who ran for a blistering 54 yards on 14 carries in Baltimore's 27-14 loss to the Packers on Monday […]
Hey, it's nothing personal. I've now been in Green Bay for three days and I can tell you, it really does suck. I have a lot of friends here, my family is here, the Green Bay Packers are here, and I love them all, but there really is nothing to do here (except for tonight, […]
Guest Post
In the early 1990s, Green Bay was generally viewed as a no man's land by most NFL players. Cold. Boring. Small market. Cold. Just generally not somewhere you wanted to play. That all changed with the rise of Brett Favre and the signing of Reggie White, who became the first major black player to sign […]