Steffen
Steffen grew up in Milwaukee, Bowler and Neenah Wisconsin. He is a UW-Stevens Point grad and currently works as a television producer in Los Angeles.
Posts by Steffen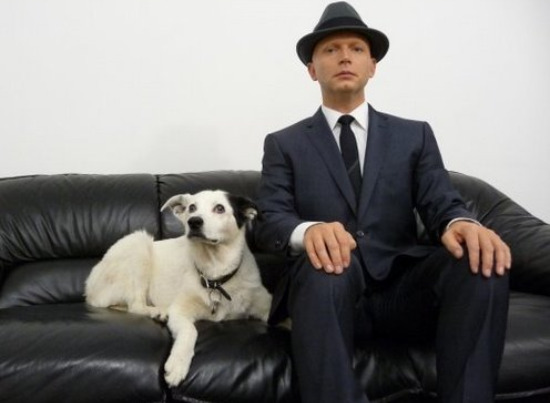 Fox's Fringe was written off early on by a lot of TV viewers as a rip-off of The X-Files. While it shares some similarities – FBI agents investigating paranormal activity – that's about where the similarities end. They are actually pretty different shows. The X-Files was fairly aliens-centric, while Fringe deals with parallel universes and […]
In a test of the Green Bay Packers' depth at linebacker, rookie outside linebacker Brad Jones will not only see the first significant action of his career, but will notch his first start as a pro against the Dallas Cowboys on Sunday. Regular starter Aaron Kampman will be held out of the game due to […]
The Onion has summed up what a lot of people have been feeling in their latest Favre blurb.
Let me be totally honest. Last Sunday, I cheered louder during the Pittsburgh Steelers' victory over the Minnesota Vikings than I did during the Green Bay Packers' cakewalk over the Cleveland Browns. I was also watching the game closely to spot our next subject for our Get To Know A Viking. We've already covered Hillbilly […]
After at least one false start, Ahman Green has officially signed with the Green Bay Packers. According to Greg Bedard of the Journal Sentinel, the former Packers All-Pro running back has agreed to a one-year contract with the Packers. DeShawn Wynn, who has served as Ryan Grant's primary backup this season, is expected to be […]
On November 1st, the city of Green Bay will be rolling out the red carpet for a Viking. That's right, Mayor Jim Schmitt is hell-bent on welcoming Brett Favre with open arms.
That's right, people. Mark Tauscher, the recently re-signed right tackle coming off a torn ACL, is the Green Bay Packers Knight in Shining Armour. Tauscher will at once be asked to plug all the holes in the Packers offensive line and to save the Packers season. By the looks of this photo, recently captured by […]
See Vikings fans, now that you have our old gunslinger wearing your hideous uniform, you might as well co-opt all the past success Green Bay had with him too.
We all know about Brett Favre. Thanks to the breathless coverage and retellings of his life story over the past two decades, we know all about him. We know his middle name is frickin' Lorenzo. We know all about his family and his wife's cancer survival and activism. Many of us can recite his accomplishments […]